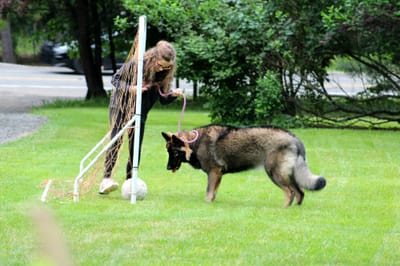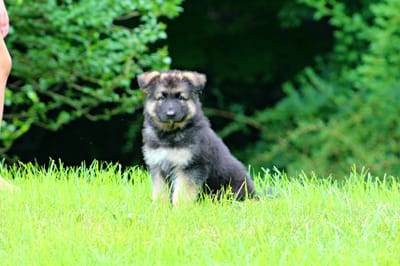 Since bringing home our first Shiloh puppy in the fall of 1997, we couldn't imagine wanting to own any other breed of dog. Gentle with our small children, friendly to our cats and chickens, easily trainable with superb intelligence, and just the right level of protectiveness, the Shiloh Shepherd was everything we wanted in a dog.
We produce a small number of litters per year, comprised of carefully selected pairings that we feel will improve or contribute to the well being of the Shiloh breed. We are focused on producing healthy puppies with stable temperaments, while still retaining the correct Shiloh appearance as per the breed standard. Our puppies are raised in our home, and are well socialized to family members and friends of all ages, other pets, as well as all of the sights and sounds of an active family household.
Our dogs are registered with the TSSR, and we are member of the
ISSDC
.
We welcome anyone who would like to meet our Shilohs, please call or send us an email! :-)